PRESS – MARINE BUSINESS
6 March 2019            
Horizon Shores Marina in Queensland is the latest venue to join the boat show circuit with plans to host a three-day event in October.
The inaugural Horizon Shores Boat & Marine Show will run from 11-13 October at the Horizon Shores Marina & Shipyard at Steiglitz on Moreton Bay, north of the Gold Coast.
The show is being organised by event organiser Unified Events which said it will be an outdoor show featuring boating and fishing products as well as educational seminars, workshops, and free demonstrations. It is inviting prospective exhibitors to "join the industry's leading brands and keynote speakers in boating, fishing, water sports and the marine lifestyle" in the lead-up to the summer boating season.
Scroll down to continue reading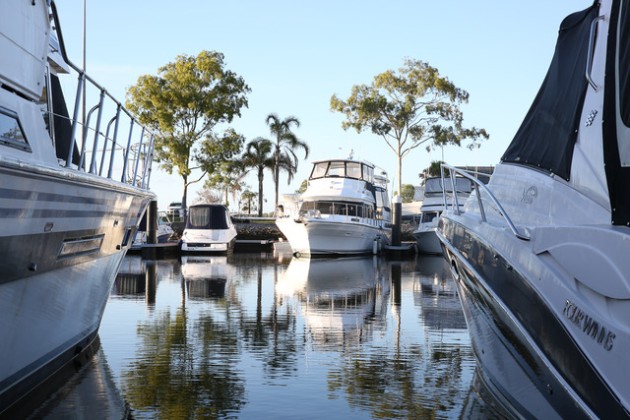 "We couldn't be more excited about launching the Horizon Shores Boat Show," said Kiara Sullivan, managing director of Unified Events. "This event marks the beginning of a long-term partnership with Horizon Shores Marina, demonstrating Unified Events' unwavering commitment to supporting the boating industry, and offering great opportunity for future growth.
"Inclusive and expansive, and designed to appeal as much to a novice fisherman as a seasoned seafarer, the Horizon Shores Boat & Marine Show promises to be a family-friendly event and one that caters to every budget.
"This event will be unlike any other boat show, with exciting features and a food and wine precinct that will ensure even those without sea legs will have an incredible time."
Horizon Shores is located midway between Brisbane and the Gold Coast, 15 minutes from the highway, and can be accessed by car, public transport, free shuttle bus and on water.
Full event details will be released in coming months: www.horizonboatshow.com.au
To view the full article, click the below link.
Media:                           Marine Business
---
ENDS
For press information or media requests, please contact Jane Stabler at Evil Twin PR: jane@eviltwinpr.com.au or (02) 8033 2345.